Advaita Vedanta Argentina
School dedicated to maintain and spread the legacy of India through its extensive knowledge of spirituality, human nature and Sanatana Dharma.
Association dedicated to the study, contemplation and practice of the primordial teaching of the Sanatana Dharma.
Argentine Association of Transcendental Meditation and Vedic Science
Techniques developed by Maharishi Mahesh Yogi, being transcendental meditation his main technique. 
School dedicated to the transmission of the millenary teachings and practices of the method of Ashtangafollowing the lineage of Sri K. Pattabhi Jois and founded more than ten years ago by Calu Cuadrado, practitioner and teacher of this discipline for thirty years.
Founded in 1994 by Alejandro Chiarella. It is dedicated to the dissemination of regular classes of Ashtanga Vinyasa Yoga Mysore style, Guided. It also offers Instructors and Teachers with international certification. 
Ashtanga Yoga classes are offered by Mercedes D'Orta. School of Meditation. Meditation and Science. Buddhism. Shamanism. Indian Philosophy. Feldenkrais. Anatomy and biomechanics.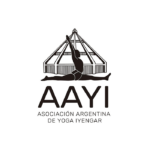 Argentine Iyengar Yoga Association
Iyengar Yoga® bases its teaching on the Yoga Sutras of Patanjali. The Association was founded in 2011, with the aim of forming a community for Iyengar Yoga practitioners and teachers upholding the standards set by Iyengar Yoga.
Traditional Yoga Training School, representative of the Lonavla Yoga Institute (India) in the Spanish-speaking world. Activities 100% On Line in several countries of the world. Staff of teachers with university degrees.
It is a holistic space, in an environment surrounded by nature. Hatha Yoga and Dynamic Yoga activities are performed. meditations, nutritional consultations, dance therapy, sound sessions through quartz bowls.
The Brahma Kumaris Civil Association of world spiritual present in 130 countries with more than 8500 headquarters. The world spiritual headquarters is located in Rajasthan (India) its purpose is to promote a spiritual education aimed at raising the quality of life and the development of the human being, in order to achieve a more harmonious society.
Bhakti Marga is the path of devotion; the journey from the mind to the heart under the guidance of an enlightened Master living in full communion with God, Paramahamsa Vishwananda.
Center dedicated to the self-realization of the human being, following the teachings of Sikh Dharma. It is a school of Kundalini Yoga, meditation and healing with horses, Indian music, Gakta, Karma Yoga meetings and more.
Officially founded in 1996 with the mission to spread the teachings of Yoga to all social strata, regardless of religion, economics or social status. Disciples of Paramahansa Yogananda, members of Self Realization Fellowship and Yogoda Satsanga Society of India.
Centro Argentino de Yoga y Bienestar Integral (Argentine Center of Yoga and Integral Wellness)
CAYBI is the space where teacher Agustina Kämpfer teaches her classes, for the moment online, and soon also from a specialized center. Her daily sessions offer a combination of methods and styles: Iyengar, Ashtanga, Kundalini Tantra, Namaskar Yoga, Mantra Yoga and Yoga Flow.
Eutonia and Yogatherapy Center
CEY is a school of Traditional Hatha Yoga founded in 1986 by Alicia Souto, International referent and translator of Hatha Pradipika, Gheranda Samhita and Goraksasatakam. Its objective is to spread the practice of Hatha Yoga in Argentina within the purest essence and tradition, according to the teachings of the Kaivalyadhama Institute (India) which it represents locally.
Yoga and Fullness of Life Foundation
The Yoga and Fullness of Life Foundation aims to create a space to develop multiple activities aimed at the self-realization of the human being, physically, mentally, emotionally and spiritually, inspired by the teachings of Master Anant Singh, with more than 35 years of experience in Yoga.
Latin American Center for Vedic Studies
Created for the dissemination and projection of Vedic Wisdom in the West, especially in Spanish-speaking countries. The CLEV offers knowledge about the Vedic Sciences, based on the original teachings of the Primordial Tradition, having as its main objective to approach from a deep spiritual vision, the millenary tools that have brought man closer to the integral development of his consciousness and the fullness of being in this world.
The Yoga Center Mueve is a space of encounter, research and transformation in movement. We offer classes of Hatha yoga, yoga flow, yoga with elements, restorative yoga. In addition to meditation workshops. Wanting to bring yoga to all people. Offering 3 modalities of practice: In-person classes - Online and recorded classes. We have 2 offices with massage area (therapeutic / energetic).
El Arte de Vivir is a humanitarian organization with consultative status with the Economic and Social Council of the United Nations. Present in 156 countries since 1981, it has been working in all the provinces of Argentina for 15 years offering programs aimed at reducing stress and promoting human values in different areas of society.
Emiliano Crivellari - School of Yoga & Ayurveda
Yoga School dedicated to the training of professionals in various branches of Yoga, both traditional and modern. Institution committed to the values of seriousness, depth and truthfulness in learning and teaching as well as sincere respect for the various traditions, lineages and currents of Yoga.
The Natha Yoga School belongs to the Natha Sampradaya tradition which states among its principles that the Human Being has a double sense of existence called Dharma, one material and the other spiritual. We must learn to realize ourselves in the different roles and goals of this world and also to realize ourselves spiritually reaching peace and inner happiness.
Located in Buenos Aires Argentina, it offers live online courses and workshops in Ayurveda and Biorecodification to all Spanish-speaking students.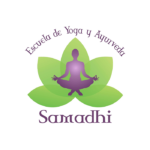 Yoga School with 20 years of experience. Regular Yoga classes, Yoga-Yoga Instructor in companies, public areas, international conferences, etc. Alelí Peiró is a world pioneer in Yoga Trekking.
The Divine Values School is a pure focus of Self Realization Wisdom, its teachings combine the Wisdom of the Vedic Tradition (Sanatam Dharma) with the Light Codes of this time, revealed through Mataji Shaktiananda and the Mahavatar Babaji.
South American Yoga Federation
Its mission is to promote the understanding of traditional Vedanta through the dissemination of translations into Spanish of the teachings of Swami Dayananda Saraswati, exclusive rights transferred in life to Swamini Vilasanda Saraswati to spread from Argentina to the Spanish-speaking world the unfathomable cultural and spiritual heritage of Vedic customs through the values of universal ethics (Sanatana Dharma).
The Hastinapura Foundation is an educational institution, founded by Prof. Ada Albrecht, spreading the Faith and Love of God since 1981, affirming the unity and presence of God in everything, with its School of Eastern and Western Philosophy, Meditation Faculty and Yoga Faculty.
School dedicated to training in Yoga and Ayurveda, Yoga Teacher, Meditation Instructor, Ayurveda Consultant, Ayurvedic Yogatherapy Teacher, specializations for yoga teachers, yoga classes open to the general public.
In January 2020, we inaugurated a new area dedicated exclusively to the development of international distance learning courses, especially Spanish speaking, workshops, seminars and specific yoga courses, whose main objective is to spread the teaching of our teacher Mataji Indra Devi.
Research on Yoga on the Autism Spectrum (IYEA)
Founded in 2009 with the objective that children with Autism benefit from Yoga practices. Taking into account the rates of the latest statistics (1 - 44 according to US CDC), the research was specifically focused on improving communication, being the central deficit.
ISKCON Buenos Aires is a community of people who contribute to the spiritual advancement of those who are interested in knowing and practicing a philosophy of life based on the Vedas. These books of Hindu wisdom are the oldest in the world and offer indications about material and spiritual life. 
The Kali Shakti Yoga School, which took its first steps in 1996, develops Traditional Yoga practices, with an integral vision (union of the ancient paths of yoga). It is inspired by the teachings of Swami Satyananda Saraswati.
A school that trains and perfects teachers in different disciplines such as Vinyasa Flow, Biomechanics Yogatherapy, Ayureda, Anatomy, Pathologies and much more. We also have regular classes for everyone, having the option to combine different styles and teachers both online and in person, when health conditions permit. 
Philosophical Study: Eastern and Western Traditions
Maité Fernández de Bobadilla has a degree in Oriental Studies and is a Yoga teacher. She currently gives seminars on comparative philosophies in Bariloche and Buenos Aires. Her seminars seek to deepen in the traditions of the East and the West.
Her philosophy: Inhabit the body, learn to control the mind and connect with the spirit. Group and individual yoga and meditation classes. Work wellness plans for companies and SMEs. Yoga retreats in nature.
Mantrasiddhi (Jorgelina Rojo) B.A. in Communication Sciences. Yoga teacher in constant training since 2010 in the ashrams of Satyananda Yoga - Bihar School of Yoga, India. She studies Hindustani music, since 2013, with Pandit Devashish Dey, Varanasi, India.
Integrates Personalized Yoga, Therapeutic Yoga and Ayurveda with the main purpose of accompanying transformation, healing and evolution processes of the students.
Sundaravara has been dedicated to the study of Indian philosophical and religious culture since 2001. He received training in Vedic philosophy and rituals (puja & homa) on several trips mainly to Tamil Nadu, India. In addition, she teaches Vedic philosophy and mantra chanting. In 2021 she finished her yoga teaching in the Krishnamacharya tradition.
Ramakrishna Ashrama Argentina
Itis an affiliate of the monastic Ramakrishna Math & Ramakrishna Mission Order , with its main headquarters in Belur, Calcutta, India, which today forms the center of a spiritual movement called the Ramakrishna Movement or Neo-Vedanta Movement.
Sahaja Yoga is a very simple meditation method, developed by Shri Mataji Nirmala Devi who has a 25 year trajectory in Argentina. This technique (based on meditation) allows us to discover and know our inner energy system when we connect it to the source.
School that integrates the ancestral teachings of yoga, sound, and the exploration of one's own vocal resonance from a unique experiential approach that allows us to enter the field of listening, feeling, and the expression of movement in its infinite possibilities.
Holistic community with 11 years of life, committed to the expanding consciousness of love, through the transmission of Yoga and Meditation, sponsored by Yoganandham, Rishikesh (India) and endorsed by Yoga Alliance YGS. Directed by Alejandro Scotti.
A multidisciplinary space committed to the development of the self. Activities to improve the quality of life and the development of consciousness. 
South American Yoga Federation
It was born in 2008 with the intention of grouping Yoga Associations to give it a framework of support. support framework, since its foundation to date 75 yoga schools and associations in South America have joinedscuelas y asociaciones de yoga de Sudamerica, forming a community. Associates with the World Yoga Federation (India), Raj Yoga Federation of IndiaGlobal Yoga Alliance of India and World Yoga Community.
A private institution, which is dedicated to the dissemination of classes, promotion, research and training of everything that has to do with Yoga Science and other internal arts of the East. This allows them to endorse and certify their training not only nationally but also internationally.
Triyoga is a complete and systematized method of Hatha yoga that unites mudra, Asana and pranayama. The flowing postures make it very meditative. It was created by an American Yogini, Kali Ray.
University of Greater Rosario
An educational institution with an inter and transdisciplinary profile, dedicated to the production of knowledge at all levels and the training of professionals in various disciplinary fields, which is a benchmark in the city of Rosario, the region and the country.
Universidad del Salvador - School of Oriental Studies
The School of Oriental Studies founded in 1967, its first director was the R.P. Dr. Ismael Quiles S.J. who elaborated his insistential philosophical anthropology, whose fundamental objective was "the deepest essence of man".
Universidad Nacional de la Patagonia San Juan Bosco - Argentine School of Yoga and Ayurveda
The Escuela Argentina de Yoga y Ayurveda was born on May 18, 1998 as an evolution of a group of Yoga Centers located in different regions of our country, where it currently has its headquarters.
WYC - Escuela Argentina de Yoga Integrado (Argentine School of Integrated Yoga)
School dedicated to the teaching and training courses, courses, seminars, specializations. Yoga applied to Health, Sports and Education at all levels. Ayurveda and Yogatherapy, Meditation. Pregnancy, children, adolescents, adults, seniors, professionals in the areas specified above.
Created more than 40 years ago as a pioneer in Yoga, Art, WaterYoga and Disability in Latin America and Spain, recognized by the UN, India and with international awards.
Dedicated to Yoga since 1986, Training Center and Training in Yoga, Yogatherapy and Ayurveda Tradition of Krishnamacharya. Studies carried out directly with the family and direct students of Tirumalai Krishnamacharya and his son in India, Europe, USA and Argentina for more than 15 continuous years.
Yoga Darshan - Satyananada Yoga
It is a school of Integral Yoga based on the teachings of Swami Sivananda Saraswati, Swami Satyananda Saraswati, Swami Niranjanananda Saraswati and the Bihar School of Yoga.
The International Sivananda Yoga Vedanta Centres organization is dedicated to teaching classical yoga and Vedanta to promote physical, mental and spiritual health. It is internationally recognized and has a global network of Ashrams and Centres offering teachings on all aspects of yoga and meditation, including our Yoga Teacher Training courses that have trained over 40,000 teachers worldwide.
Yoga in its full spectrum in the tradition of T. Krishnamacharya and TKV Desikachar.
Traditional Therapeutic Yoga
The Center is based in Ushuaia, directed by Leda Pilello, Licentiate and Professor in Oriental Studies and Expert in the area of Hinduism-Yoga.
It has been working as such since 2006, training and forming yoga teachers and giving regular classes, workshops, seminars and courses especially in the field of yogatherapy.